And so another year has come and gone! It's crazy that in a couple of hours time, it'll be 2014. Where did the time go? And to think, I'll be even more closer to graduating from university ... Wow.
This year has brought many interesting things to the pop-culture universe
, from the comeback of Justin Timberlake, to the highly anticipated squeals of Allegiant (which I still have yet to read) and Clockwork Princess. I decided that the best way to say goodbye to 2013, was to pay tribute to my favourite books and television series I discovered this year. That would also be the perfect way to get ready for all the new things that 2014 has to offer!

Before we begin, I would just like to say Happy New Year everybody! Thank you for all the support you've given me over this coming year - both with 'Pretty Little Notions' and here on 'Creative In The Arts'. I'm really looking forward to more exciting projects over the next coming year!
So in no particular order at all, let's begin!
Books
1) The Fault In Our Stars
Sixteen year old Hazel, is forced by her parents to attend a support group for cancer patients. There, she meets the young witty Augustus Waters, who becomes a huge aspect of her life.

This is the type of book that every single person raves about, and has for the entire year, but I promise you - it is well worth the hype! I have never encountered a book that has made me laugh so hard and cry so hard within 300 pages of reading it. It definitely changed my perspective on those my age and younger who've suffered with cancer. It was an enlightening read, that introduced me to a very different way of thinking. Although this may have been the first book I read by John Green, it will not be the last! I look forward to reading more of his work. I can not get enough of his writing style!
2) Severed Heads, Broken Hearts
Losing everything he has ever known - his athletic career and his social life all in one night, - Ezra
Faulkner
finds himself piecing together a new identity in his senior year, where he meets Cassidy Thrope - an enigma who has caught his attention.

This hands down is one of my favourite books of all time! From the moment I picked up this book, I enjoyed its quirky writing style and references to recent forms of popular culture. Personally to me, this book has so much heart and soul, which touched me in a way that no other book has. It raises the question, when does life really begin? How do experiences help to shape who you are - and is that for the better and the worst? It was a beautiful and imperfect reflection on the past, implying that who you are is not who you'll always be. I've always been a lover of reinvention of oneself.
3) The Infernal Devices: Clockwork Princess

In the final installment of the series, Tessa, Will and Jem fight the final battle against Mortmain, the man who intends to destroy all Shadowhunters by using The Internal Devices, all in the midst of Tessa's wedding preparations.


Now usually, in my experience, trilogy book endings have a tendency to disappoint (Breaking Dawn, Mockingjay). So I was a little bit sceptical about what to expect from Clockwork Princess, especially since the previous books in The Infernal Devices series were so beautifully constructed. But I was pleasantly surprised by this pretty well executed conclusion. I have never felt so satisfied with an ending of a novel. The way this novel helped to shape the understanding of the Shadowhunters, and the way in which everything falls into place, is just incredible! This book made me even more exciting for City of Heavenly Fire! Oh the chills!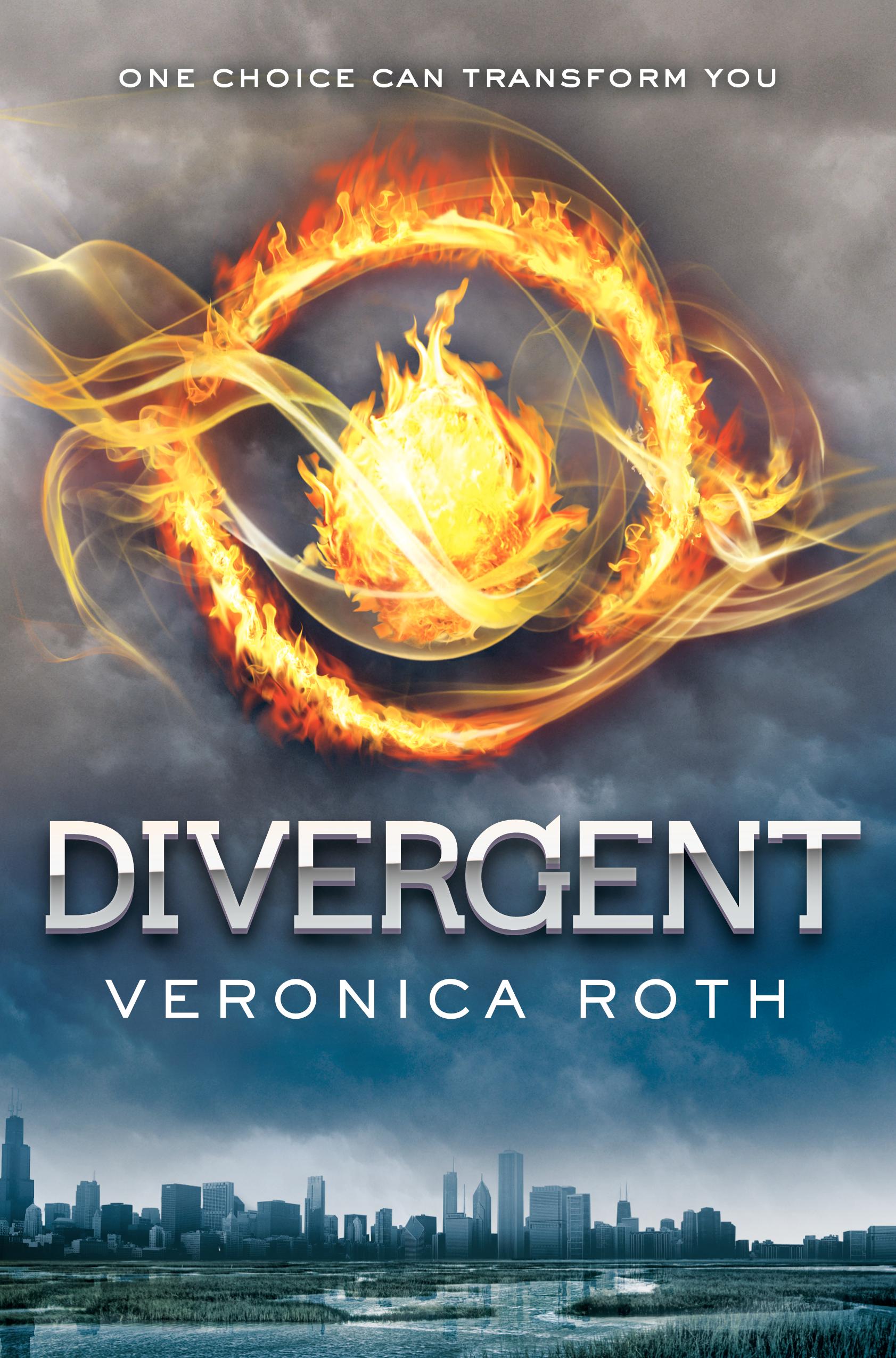 4) Divergent
In the distant future, at the age of 16, teenagers must take an aptitude test to determine which faction of society they belong to. Those who don't fit the system are Divergent - and in danger!


The dystopian genre has taken over the book sphere for some time now, especially in the young adult novel realm. It's hard to see which novels stand out from the majority, but Divergent had an idea that was entirely different to what had come before. The idea that society is divided into sectors depending on your personality is a pretty interesting take on the dystopian world of YA. The way this world is shaped, so dependant on the rigid structure of the system, and so threatened by those who seem to defy it, is a really interesting take on the genre. Not to mention the fact that we have a strong female lead, Tris, who holds so much compassion and strength within her. I can only hope that the movie adaptation does it justice!

Television Shows
1) The Lizzie Bennet Diaries
A modern adaptation of Jane Austen's '
Pride and Prejudice'
in the form of a web-series. T
old through video logs, Elizabeth Bennet verbally explores the life of her sisters, post-graduation plans and her feelings for Darcy.


Okay so maybe TLBD isn't exactly what you class as Television, but it is one of the most gripping and longest running web-series that I watched this year! This modern adaptation of 'Pride and Prejudice' was entertaining and gripping right from the start. The details put into place in this series were incredibly well thought out. Though only 4 minutes long, each episode has so much work put into it - the dialogue, the setting, the gestures and improvisations - that I can't help but appreciate. I hope truly hope Hank Green continues to do these kind of web-series in future, because they are so good!

2) Teen Wolf
Scott McCall's life dramatically changes when he is bitten by werewolf. Adjusting to his new species status, he attempts to lead a normal life while fighting for survival against werewolf hunters and mythological creatures, with the help of his best friend, Stiles.

I remember hearing so much about Teen Wolf, and thinking after a long hard month of essay deadlines and exams, well - what have I got to lose? This doesn't look like it'll be too intense, and it might be just what I need to cool me down after this stressful period of being a student ... boy was I wrong! At first, it was a pretty simplistic teenage drama. Stiles, the sarcastic loveable best friend, became my hook - my favourite character. But by episode 5, things literally take a dramatic turn. I became hooked on every single word and event that followed. The story-lines improved drastically and the amount of action that occurred in the space of twelve episodes between Season 1 and 2 was immensely intoxicating. It has been an absolute pleasure to watching this teenage series improve and grow into what it has become, and it is only just getting started! Season 3B is definitely taking things to the next level - I can't wait!
3) Heroes - Season One

A story about a group of ordinary individuals who discover they have superpower like abilities, and must come together one by one in order, to save the world before its too late.

This is one of those classic television shows that a lot of people I know raved about - non stop. One that I never had the chance to watch, but this past summer - I finally managed to do it and I am so glad I did! The first season of Heroes was incredible! I loved the diversity of characters and the range of story-lines introduced into this one season. It's not easy to introduce, let alone develop so many characters in one setting, but somehow the producers did a brilliant job of it. A thrilling entertainer from start to finish!

4) The Lying Game
Twin sisters, Emma and Sutton, who were separate at birth, are reunited years later. They switch lives in an attempt to find the identity of their birth mother and mystery of their adoption, which someone wants to remain a buried secret.

Technically, I discovered The Lying Game last year, but as this series sadly got cancelled this year - how could I not pay my respects to this show. Unlike Pretty Little Liars - yes, I went there - The Lying Game had a perfect blend of mystery, but also provided questions that lingered from previous episodes within due time. It had romance, mystery, and drama between family members and friends, that made this show so entertaining. The season finale of season two was absoutely mind blowing. It was the perfect setup for the next season ... Unfortunately, just as the show was finding entering new territory ... it got cancelled by ABC family, and the mysterious of the questions I hold, will sadly always remain unanswered. But with close chapters come new beginnings, and I can't wait to see what 2014 holds in the world of fiction!